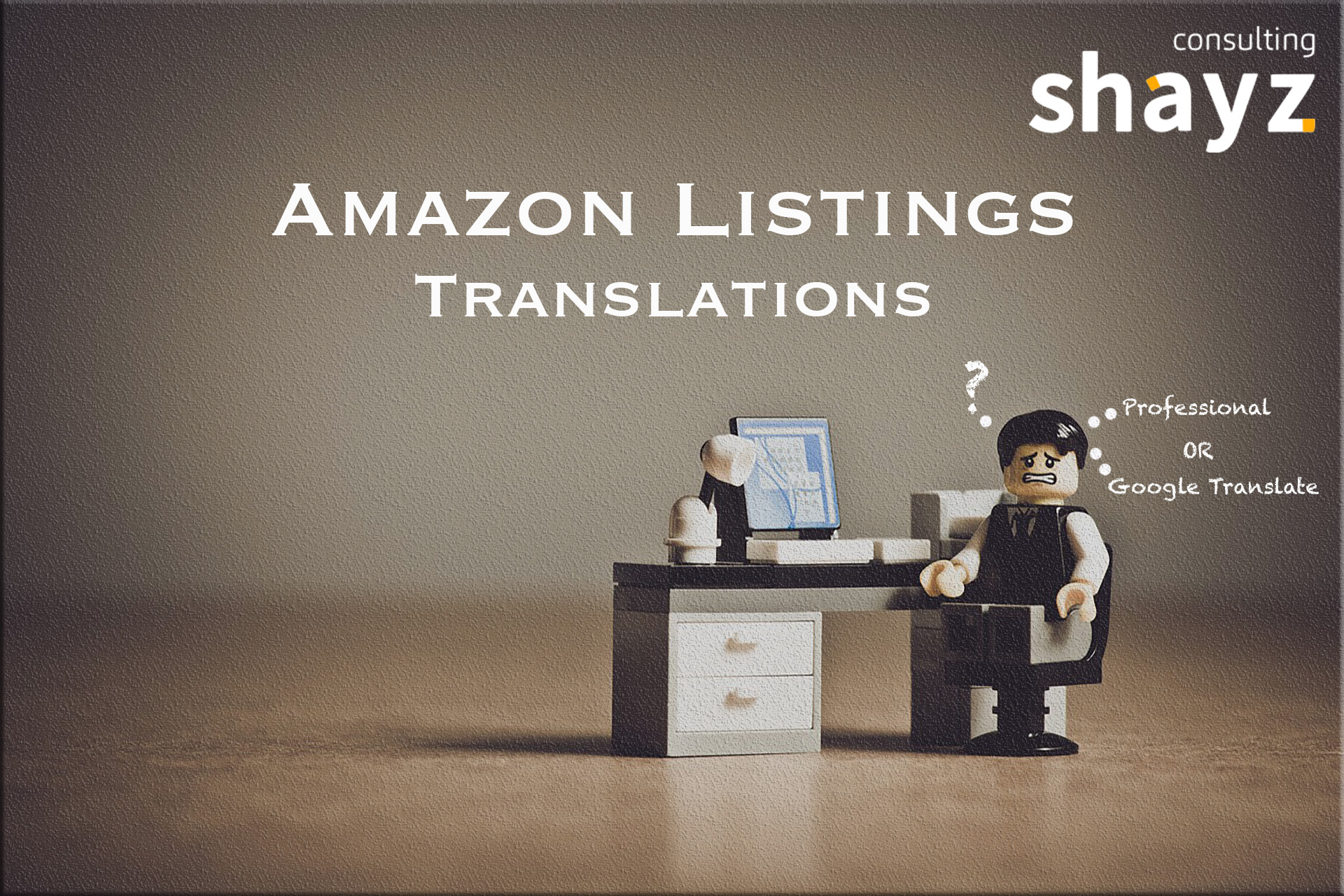 This seems like a simple and self-explanatory thing but there still are some sellers who underestimate the value of translations. No matter which market you are selling in – listings should be translated by professionals. If you are selling in all of the European Amazon markets, I am 100% sure that you need to translate the listing's information (if you haven't already). Unfortunately, neither Google Translator nor Amazon automatic translator is suitable for this job. Hire professionals who specialize in Amazon translations and are native speakers. Not only will your listings be correctly translated, but if the translator is specialized in SEO, they will include keywords in the translations. Keywords will positively influence the listing position on Amazon searches.
While browsing the US or UK Amazon, it is very easy to spot Chinese goods for sale.Their descriptions are in broken English. If you don't translate them properly, your listings will look very similar to the locals who are usually your main buyers. Make sure your listing conversion is as good as possible.
Images
In Europe it's a bit tricky with images. Photo infographics can usually be made in only one language – the same images for the entire EU market (unless you have access to Pan-Eu manager). Even if UK is not your main market, you would need to write copy in English in order to sell in all EU markets.
It has been noticed that conversion drops noticeably (verified), because of the imageinfographics. Conversion increases by changing the text on your photos to the local language. I think that it's quite logical. If you can't change the pictures for each market, you're left with the next best thing: quality translations of listings.
A+ content
If you have Brand Registry, don't forget about A + (or formerly called EBC). You can create A+ for each country individually using the local language (professionally translated). Also, if you sell in markets with multiple languages, such as U.S. (Englishand Spanish) or Germany (German, English, Polish, etc.), you can create multiple A+for a product in that market. It depends on the language an Amazon visitor chooses.
Translations into different languages for a single market
In markets where multiple languages are available, Amazon automatically translates listings into all languages from the original. For example, when you create a listing in English in the U.S., Amazon makes a Spanish translation.Previously, it was quite easy to offer Amazon a translation of your listing texts (in the same market). Now it is much more difficult to do this and only through Brand Registry support
While this program was still on-going, we and our clients tried to make several professional listing translations in Spanish for the U.S. market. A few days after Amazon switched its automatic translations to our professional translations with our selected keyword. From time to time Spanish words would appear in PPC reports, and sales noticeably increased (but not strongly), although the rankings of the keywords we were tracking remained the same. It turns out that most of our competitor listings were poorly optimized and translated, which immediately made our listings stand out.
We haven't tried such an experiment yet, but I've heard that other sellers create separate listings in Spanish (photos, text, back-end, and A +). This way they successfully market the same product in the U.S. market (with an English setting), but with different languages.
To conclude, I'd like to say that if you are looking to get the best conversion you will need:

1. Professional listing and A + translations;
2. Photos with infographics tailored to that particular market;
3. Professional translations into other languages of that market (if you can change the texts);
4. Multiple versions of A + content for one market in different languages.
Even if you invest $ 50-150 per listing in professional translations, increased conversion and additional sales will quickly redeem that amount.