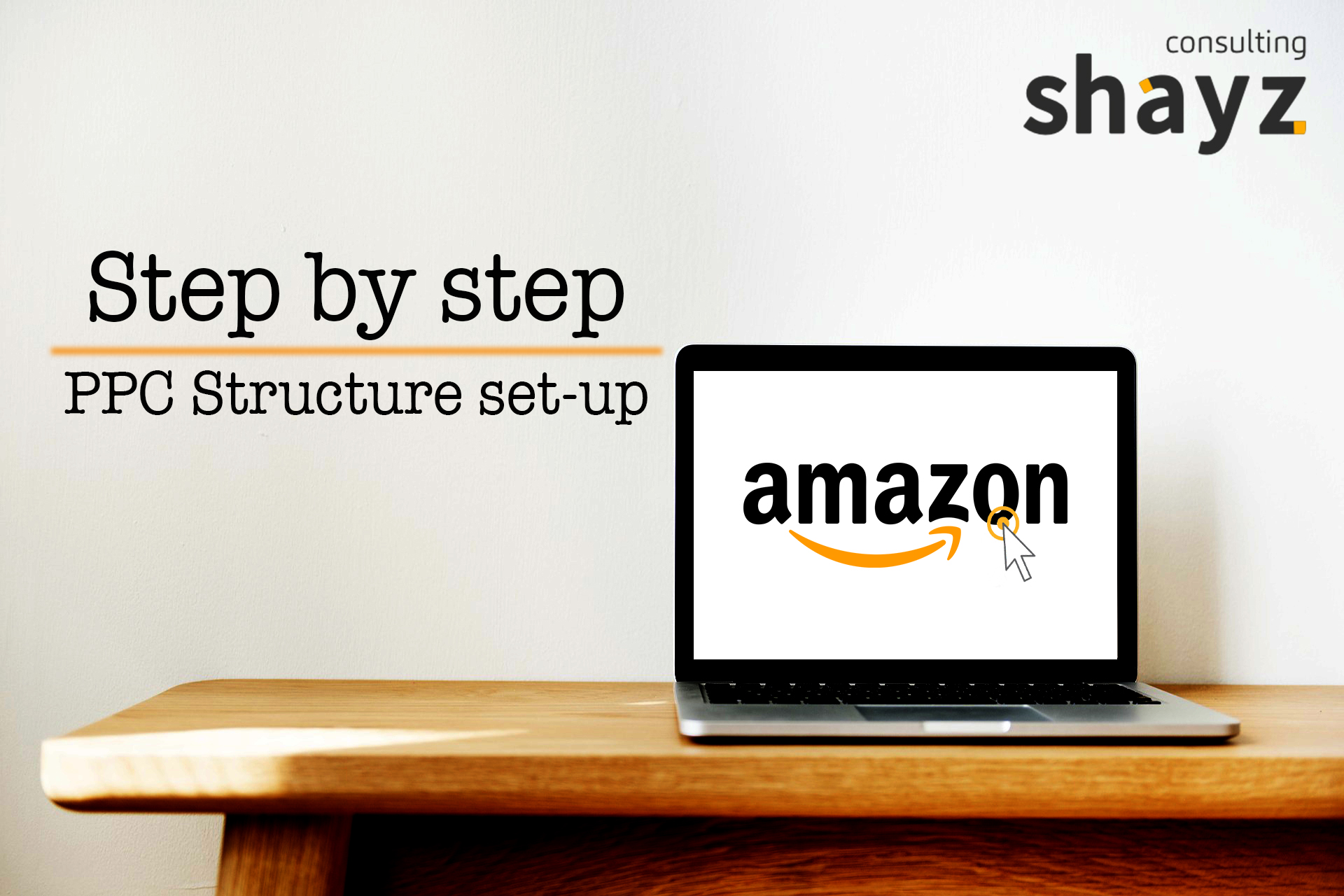 I often receive the same questions about a new products' PPC Campaigns structure I usually set up.
I think it will be much more convenient to describe the simplified PPC advertising setup in the post.
I can recommend a simple (at first it can look complicated) strategy for setting up your advertising campaigns. This strategy is suitable for most products. This is a strategy that I have tested a lot and it works well when the campaigns are optimized regularly. There are certainly more of such other strategies, but today we will talk about this one.

Step 1 – Keyword Analysis.
If you do not use any tools, write down the main keywords from the product names of your main competitors. If you use tools, like Helium10 or MerchantWords (I suggest to, by using Magnet and Cerebro (Helium10) tools) pick 10-40 best keywords that have enough search volume and are relevant to your product. Having entered these keywords in the Amazon Search Box, your competitors' products should appear on the first page.

Step 2 – Creating General Advertising Campaign
Create a manual advertising campaign with three ad groups. One ad group for one keyword match type (BROAD, PHRASE, EXACT). So you will need to have 3 ad groups. Upload the General keywords list to each ad group.
Step 3 – Automatic Campaign
Create an automatic campaign.
Step 4 – Negative Targeting

In BROAD, PHRASE ad groups and the Automatic Campaign in "Negative Targeting" add THE SAME keywords (from the general list), as Negative exact. When you do that, your ads will not duplicate. Let's take the keyword "Headphones" as an example. This means that when a buyer enters "Headphones" in the search, AUTOMATIC, BROAD, and PHRASE will NOT show ads in the product search (headphones), but a buyer WILL see your ad, because the EXACT ad group contains the keyword "Headphones". You make so that only the EXACT ad group shows the ad according to your keyword list and the remaining ad groups show only new search terms, like "Waterproof Bluetooth headphones". This way, all of the information Amazon shows you is more accurate, making it easier to optimize your ads.
Step 5 – Main Keyword Analysis

Use the Cerebro (Helium10) tool to select from 3 to 5 Main keywords. You should not blindly trust this tool – do not forget to follow your common sense. Each keyword must have a higher number of searches than the remaining ones on your previous list. Also, these keywords must be relevant to your product. Your goal is to get to the first pages (rank) for those keywords.
Step 6 – "Main" Campaign

Create a new campaign containing your Main keywords. You can create 1 ad group or, as I always do, create a separate ad group for each keyword. It is easier to optimize your ads in the future. The pay-per-click bid for these keywords must be higher than of the ad groups in the General campaign, because your goal is to get to the first page, which, naturally, guarantees higher sales.
Step 7 – "Negative Keywords"
Add basic keywords to the "Negative Keywords" of the Automatic and General campaigns. In this case, they will not repeat in other campaigns and will only be displayed in the Main Campaign.
Step 8 – Competitor Targeting
Create a new "Targeting" campaign. In this campaign, put the main ASIN's of your product's competitors, which ensure the biggest sales (5-20 ASINs). When talking about the pay-per-click, I would advise you to "play" carefully, as clicks in this type of advertising are much more expensive. Failure to set the pay-per-click in a careful manner can result in a loss (spend more than you earn).

Step 9 – Keeping Order
If you have more than 1 product, assign all PPC campaigns for that product to an individual profile. This will make it easier for you to filter your advertising campaigns.

I would advise you to create such advertising campaigns if you still do not have your own strategies (which work). Always experiment, but set your prices wisely and cautiously. I would recommend not setting high prices-per-click (bids) immediately after creating the campaign. They should be raised gradually. You never know what may happen, when you are not logged in (e.g., at night). It is very easy to spend several hundred dollars unintentionally and with no sales. It is also important to keep in mind that your campaigns MUST be optimized. If you just create an ad and turn it adrift, you will probably not get the results you want. Optimize your ads at least once a week or a couple of times a month, based on how much traffic your product gets. Change bids, add profitable search terms from AUTOMATIC, BROAD, and PHRASE campaigns, where applicable, delete unnecessary keywords and add them to "Negative Targeting".
*******
Helium10 is available in separate tools – you don't have to pay for the entire package. Cerebro and Magnet cost $37 a month (with a 10% discount – $33.3; Code: SHAY10). If you are considering which one to buy, Cerebro is definitely more useful. https://cc.helium10.com/?crsh_reqid=457355&aid=464